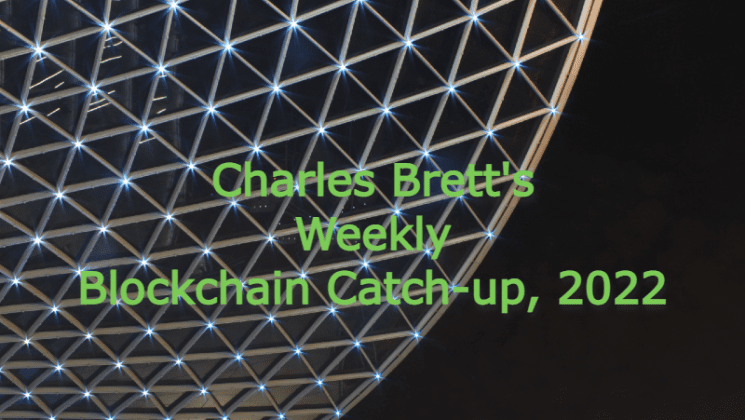 This is Charles Brett's start-of-the-week Enterprise Times 'blockchain catch-up 2022-Week 1′. Necessarily it is idiosyncratic and selective.
It is not intended to be comprehensive but does seek to highlight 'Quick Takes' on specific developments as well interesting pieces to read, a listing of some (not all) announcements/press releases and pointers to upcoming events.
Blockchain functionality can be used to secure supply chain operations and provide an immutable record of all activities from farm to fork. This makes the technology practical for track and trace, so much so that the FDA has been looking into its application for food safety. In addition, blockchain technologies can discourage theft and product tampering, as well as manage the tracking of lower-cost perishable food and high-end products like rare specialty wines.
Quick Take: this analysis, from Food Engineering, provides a useful summary of what has been happening in the food safety arena while also assessing the good and bad about blockchain. Worth the read.








Enterprise Times – technology for your enterprise today and tomorrow.
© 2015 – 2022 Synonym Ltd
About | Terms | Privacy | Copyright | Cookies | Contact | Newsletter